For this activity, I choose to use another programming learning platform – Codecademy. I have to admit that the effects brought by the No-Coffee extension really shocks me. Before this activity, I had no idea how difficult it could be for people with a vision impairment to interact with the web content.
The original webpage:
after applied NoCoffee (contrast lost and achromatopsia):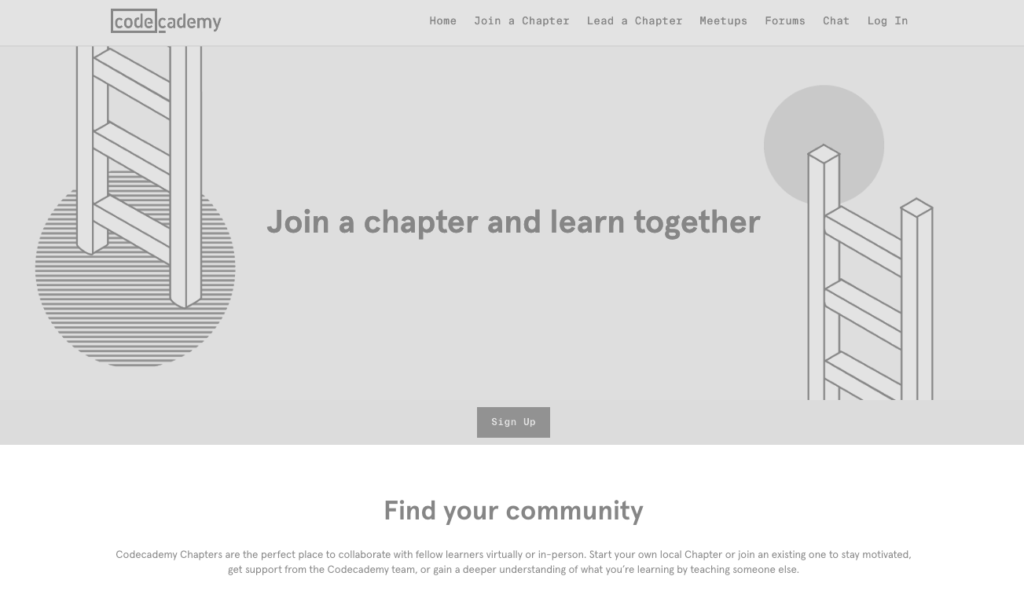 After applying the No-Coffee extension to Codeacademy, all the appealing color contrast and aesthetic design are gone. It reinforces my understanding of why we should avoid using colors to identify necessary instructions on a web page. For people with pervasive disorders, the website would be impossible to use, as Codeacademy uses a black background for most interactive content. For people with blocked vision impairment, it would be tough to navigate through the website.
Even though some users have access to the screen reader, it would be better if the website has a screen reader function available and specially designed for a particular situation just in case if the function of the screen reader is not compatible with the content design. It might sound unrealistic from a commercial aspect, as this website is designed for specific users and customers. Due to this reason, educators need to have the ability to select appropriate educational resources for students with careful evaluation from the perspective of accessibility and inclusion.